BRASSTOWN
VALLEY RESORT
AND SPA
SWEETHEART
SHOW 2022
3 DAY SHOW
HALLWAY SPACE IS ALWAYS AVAILABLE WHICH IS
12 FT LONG
AGAINST A WALL
2 WINDOW SPACES IN THE HALLWAY
BALLROOM SPACES 8X10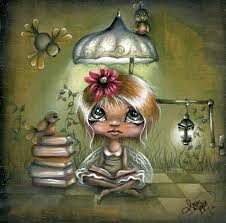 SWEETHEART SHOW 2022

THREE day show

FEB 4TH - FEB 6TH 2022
THE SWEETHEART ARTS AND CRAFT SHOW IS HELD INDOORS AT
THE BRASSTOWN VALLEY RESORT AND SPA
The show is a three day show.
The space for this show is hallways which is two six foot tables. The ( 1 ) window spaces are availalbe as of 1 / 5 /2022. The show will take place with a full resort and a BBq Event that is national also.
HOURS ARE:
FRIDAY 2PM -7PM
SATURDAY 10AM-5PM

SUNDAY 10AM -3PM
AS ALWAYS THIS SHOW FEATURES FREE PARKING AND FREE ADMISSION FOR ALL OF OUR GUESTS ATTENDING THIS SHOW.
THIS IS A JURIED SHOW SO ONLY THOSE WHO PERSONALLY MAKE THEIR PRODUCT WILL BE ACCEPTED AND JURIED IN.
DURING THIS TIME OF YEAR THE RESORT IS GENERALLY SOLD OUT, SO THIS COUPLED WITH THE LARGE AMOUNT OF ADVERTISING WE DO, IN MAGAZINES, NEWSPAPERS, AND RADIO BRINGS A GOOD ATTENDANCE TO THIS SHOW.
THIS SHOW WILL BE OPEN TILL FULL OR UNTIL WE MEET THE MAXIMUM BY CATEGORY.
OUR WEB SITE WILL KEEP YOU UP TO DATE AS TO AVAILABLITY
Payment is due with application. Non payment will result in nothing further being done with your application.