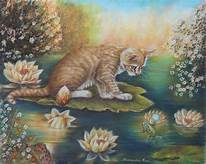 Getting the Word out!
Promoting means ADVERTISING!
We utilize a full range of creative advertising services . We create and place advertising by applying a variety of strategic objectives and audiences using proven media channels — from the traditional printed materials such as posters, table tents flyers, magazines and newspaper ads, to online calendars and social media. We also utilize billboards, and radio.
Each promotion supports the
unique flare of the individual
vendors and venues we represent.

MAGAZINES WE USE CALENDARS OF EVENTS

We are members of the following chambers:
Towns County Chamber
NORTH GA NEWS CHEROKEE SCOUT TOWNS SENTINEL
CLAY COUNTY PROGRESS WHITE COUNTY NEWS
ATLANTA CONSTITION
THE ANDREWS JOURNAL WNC SENTINEL THE GRAHAM STAR
CLAYTON TRIBUNE THE FRANKLIN PRESS
DAHLONEGA NUGGET NE GEORGIAN
THE NEWS OBSERVER
RADIO
VARIOUS STATIONS WHERE THE SHOW IS BEING HELD WE USE:
WNGM, WZCM,WYHG,WCNG,WCVP,WHEL,WJUL