Chattanooga Here We Come!!!!!!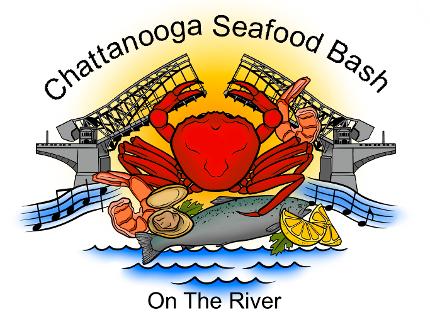 APRIL 26 - 28th 2024
Fri 1-9pm Sat 10a-9p Sun 10a-4p
Chattanooga, here we come!
Robin Roberts Promotions is excited to bring the Chattanooga Seafood Bash on the River to Tennessee on April 26 - 28, 2024. Join us at Coolidge Park along the Tennessee River in downtown Chattanooga, a seven-acre park that overlooks the majestic Tennessee River and is home to a restored hand-carved wooden carousel, pavilion, and interactive play fountain. The Park sits in the trendy North Shore district and is adjacent to the Walnut Street Bridge, the world's largest pedestrian bridge that connects the Park to downtown, the Tennessee Aquarium, and Chattanooga Zoo. It is a beautiful location for a seafood, music, and crafts festival.
Food vendors from around the Southeast and beyond will join us for this three-day festival, where the many visitors will enjoy fresh seafood dishes of all kinds, as well as other cuisines for the non-seafood lovers. There will be something for everyone. Festival visitors will also be able to listen to nationally and regionally known live music and enjoy juried handmade arts and crafts from artisans throughout the country.
Chattanooga is a mecca for those who wish to enjoy a vibrant, urban area that has an endless variety of nearby outdoor activities, such as biking, hiking, climbing, fishing, and golf. Chattanooga is the perfect location for a family-friendly show. So visitors of all ages are welcomed to come out and join us!
For Application Click on the link: