IN ORDER TO BE CONSIDERED FOR ANY SHOW WE DO YOU WILL NEED TO SUBMIT THE FOLLOWING INFORMATION:
APPLICATION

COMPLETED AND SIGNED APPLICATION FOR EACH SHOW THAT YOU WANT TO PARTICIPATE IN WITH YOUR SHOW FEE FOR THAT SHOW. IF YOU SUBMIT AN APPLICATION WITHOUT FEE NO FURTHER ACTION WILL BE TAKEN. ALL APPLICATIONS ARE NOW DONE ON LINE AS IS THE PAYMENT. YOUR ACCEPTANCE LETTER WILL ALSO BE EMAILED TO YOU.
PHOTOS OF WORK
PLEASE MAKE SURE THESE ARE GOOD QUALITY PHOTOS, AS YOU WILL BE JUDGED ON WHAT CAN BE SEEN. ONLY THE WORK THAT CAN BE SEEN IN THE PHOTOS WILL BE ALLOWED AT THE SHOW YOU ARE REQUESTING TO BE IN. SO PLEASE MAKE SURE THAT YOU COVER WHAT YOU ARE BRINGING TO THE SHOW.
YOU WILL BE ASKED TO REMOVE ANY ITEMS THAT WERE NOT PRE-APPROVED.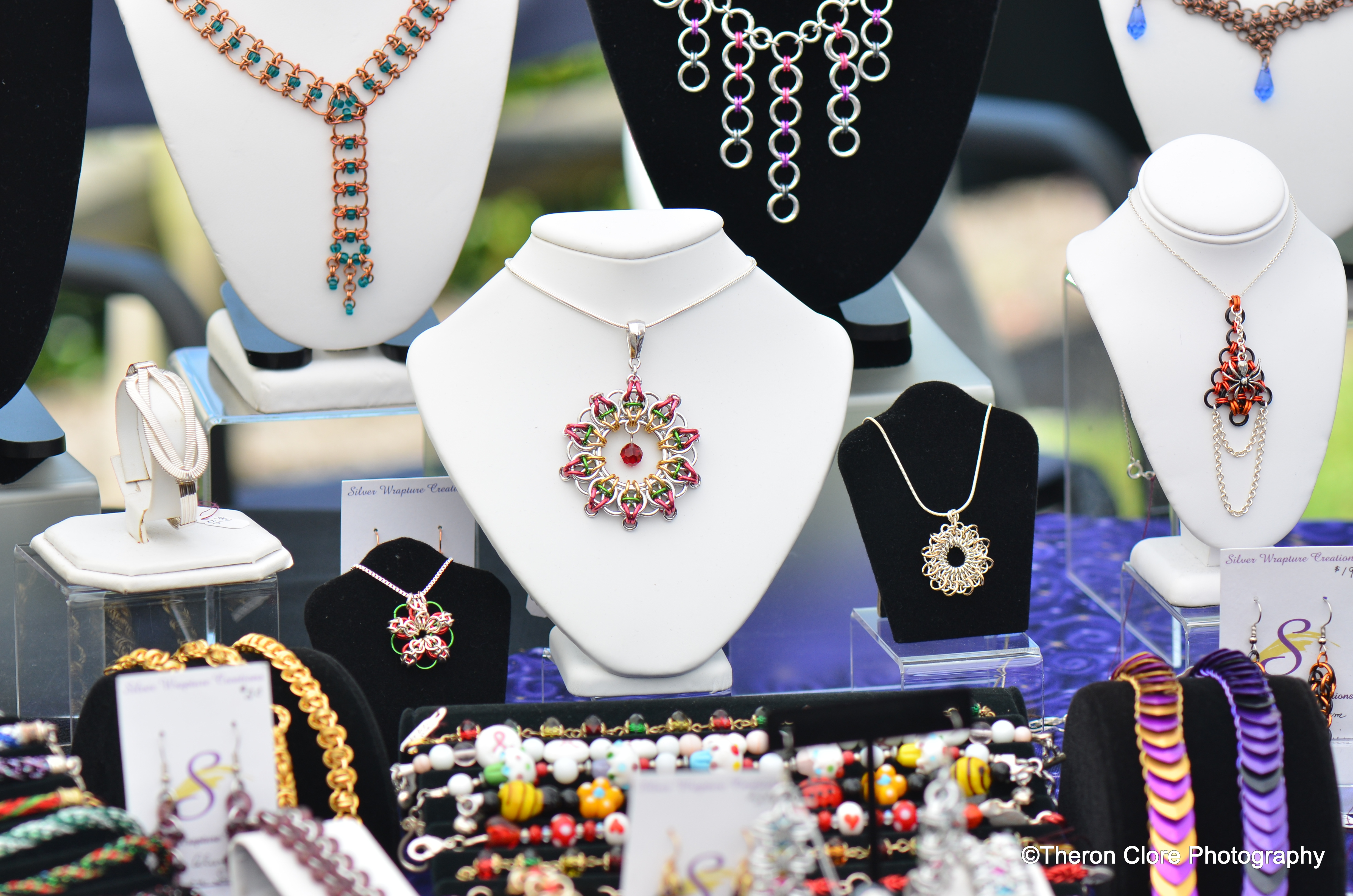 DISPLAY PHOTOS
IF YOU ARE APPLYING FOR AN OUTDOOR SHOW YOU MUST SUBMIT ONE PHOTO OF YOUR OUTDOOR DISPLAY. WE MUST BE ABLE TO VIEW YOUR ENTIRE DISPLAY INCLUDING YOUR TENT. IF YOU ARE APPLYING FOR AN INDOOR SHOW YOU MUST SUBMIT ONE PHOTO OF YOUR DISPLAY.
STUDIO/WORKSHOP PHOTOS
A PHOTO OF YOU IN YOUR STUDIO/WORKSHOP WITH YOU WORKING IS ALSO REQUIRED.